About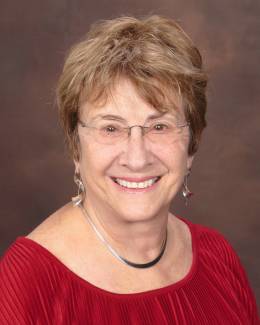 Bev Nerenberg
was a Senior Vice President of Operations for a regional multi-million dollar, Inc. 500 (#144) computer distribution company and then a Director of Operations for a chain of Montessori schools.  She is an experienced business leader, familiar with most of the inherent challenges and solutions.
Everything shifted for her in 2008. That is when she discovered Emotional Freedom Techniques from a DVD called The Tapping Solution. It changed the direction of her life. From her first experience with EFT – disappearing her lifelong acrophobia (fear of heights), to the relief she got from anger, jealousy, physical pains and worry, she knew she wanted to share this modality with as many people as she could.
Bev then devoted herself to learning all she could about Emotional Freedom Techniques by reading, taking courses, practicing, practicing, practicing and continuing on to become Certified as an EFT Practitioner and started Wellness At Your Fingertips.
Bev does this work because of her love of teaching and empowering people with this life-altering tool. She is able to help them overcome stress, pain and illness and have the opportunity to become healthier, happier, more successful, and in general, live their best life possible.
Mission
With a special intention to assist caregivers (both family members and professionals), the mission of Wellness At Your Fingertips is to empower people to live joyful, healthy, productive and pain-free lives by teaching and supporting them in how to effectively utilize and practice Emotional Freedom Techniques.

Disclaimer
The information in this website is educational in nature and is intended to inspire, educate and inform the reader of a new cutting-edge energy modality called Emotional Freedom Techniques (EFT). Bev Nerenberg of Wellness At Your Fingertips offers EFT as a Certified Emotional Freedom Techniques practitioner and is not a psychologist, psychotherapist, physician or other licensed health care provider. While EFT has produced remarkable clinical results, it is still considered to be an experimental modality and you must take complete responsibility for your use of it. Information presented on this website is designed to develop peak performance and personal development. It is not intended to be used to diagnose, cure, treat, or prevent any medical problem or psychological disorder and it is not intended as a substitute for seeking professional health care advice. Bev Nerenberg and Wellness At Your Fingertips accept no responsibility or liability whatsoever for the use of the information provided.